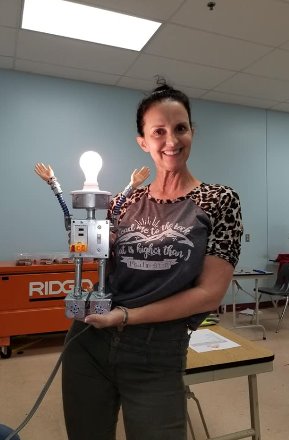 "This was an amazing class! I had no idea how much is involved in wiring and the cruciality of attention to such minute details-Safety First! Rebecca and Darci were phenomenal they know their craft and teach with finesse! I love my dancing queen robot!."
Laurie Burnett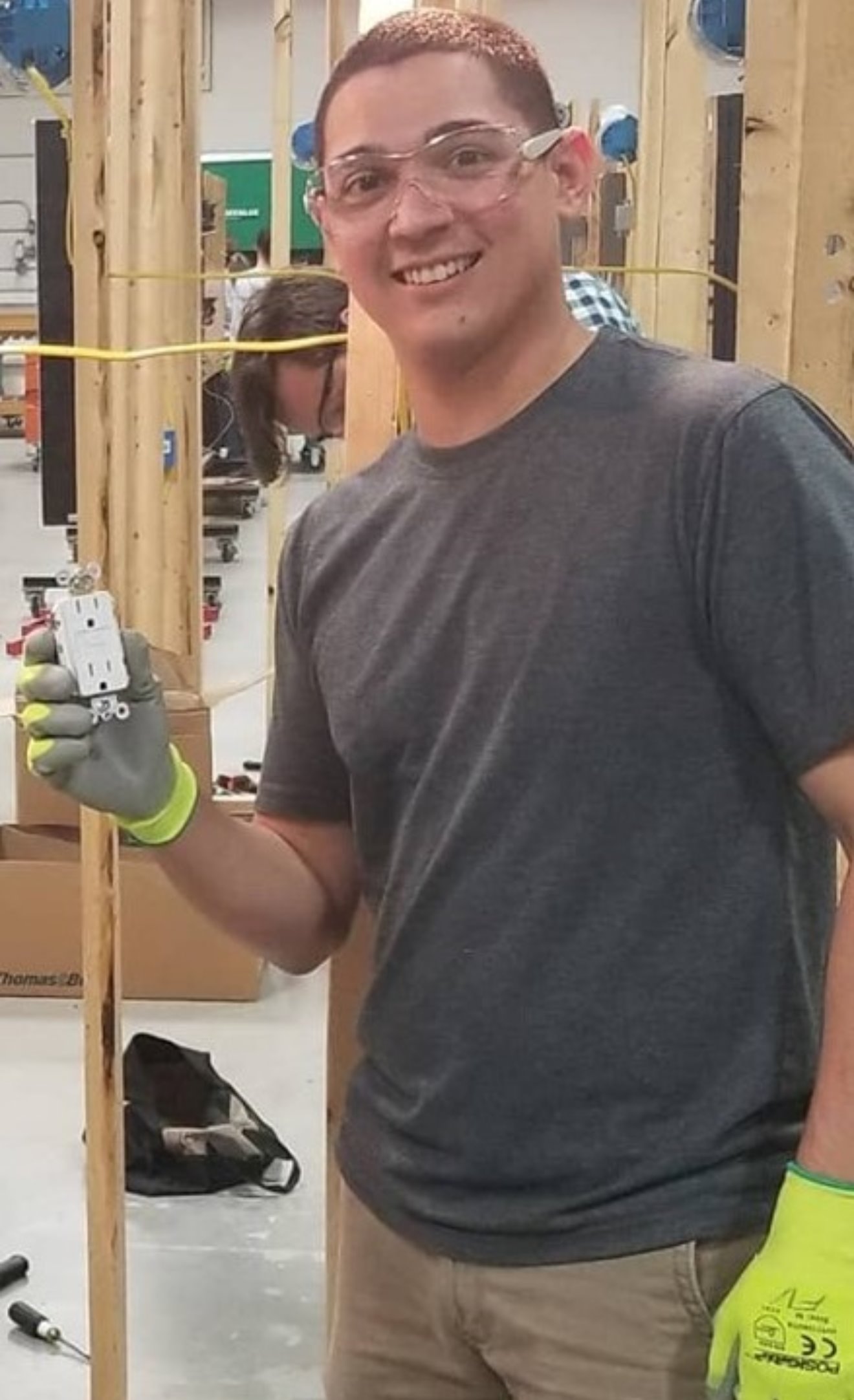 "Great class! Rebecca and Darci are awesome! They explain topics clearly and make sure you understand it if you're struggling. their years of experience reflect in their teachings and from an electricians perspective. I learned a lot in just a week and would recommend this class to anyone with even a bit of interest. Plus they have awesome personalities. I had a lot of fun!!"
Ben Castillo
"Great class and teachers! I learned a lot in a really accessible way. Rebecca and Darci are very patient, funny, and great at explaining things. I'm stoked I took this class and highly recommend it."
Nik Sturm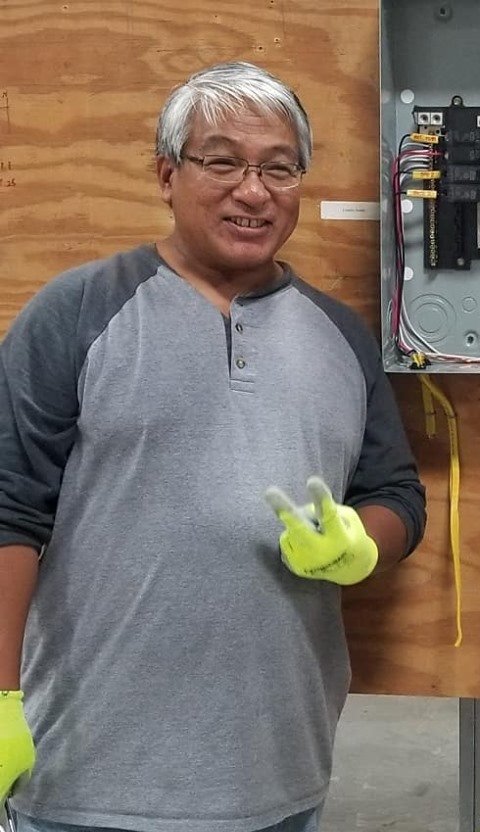 "It was very inspiring to see two women promoting the Electrical Construction Trade. The experience and skills that they shared in class were all real world skills that electricians definitely need. I would definitely recommend anyone interested in the electrical trade to take their pre-apprenticeship training."
Jesse Mayo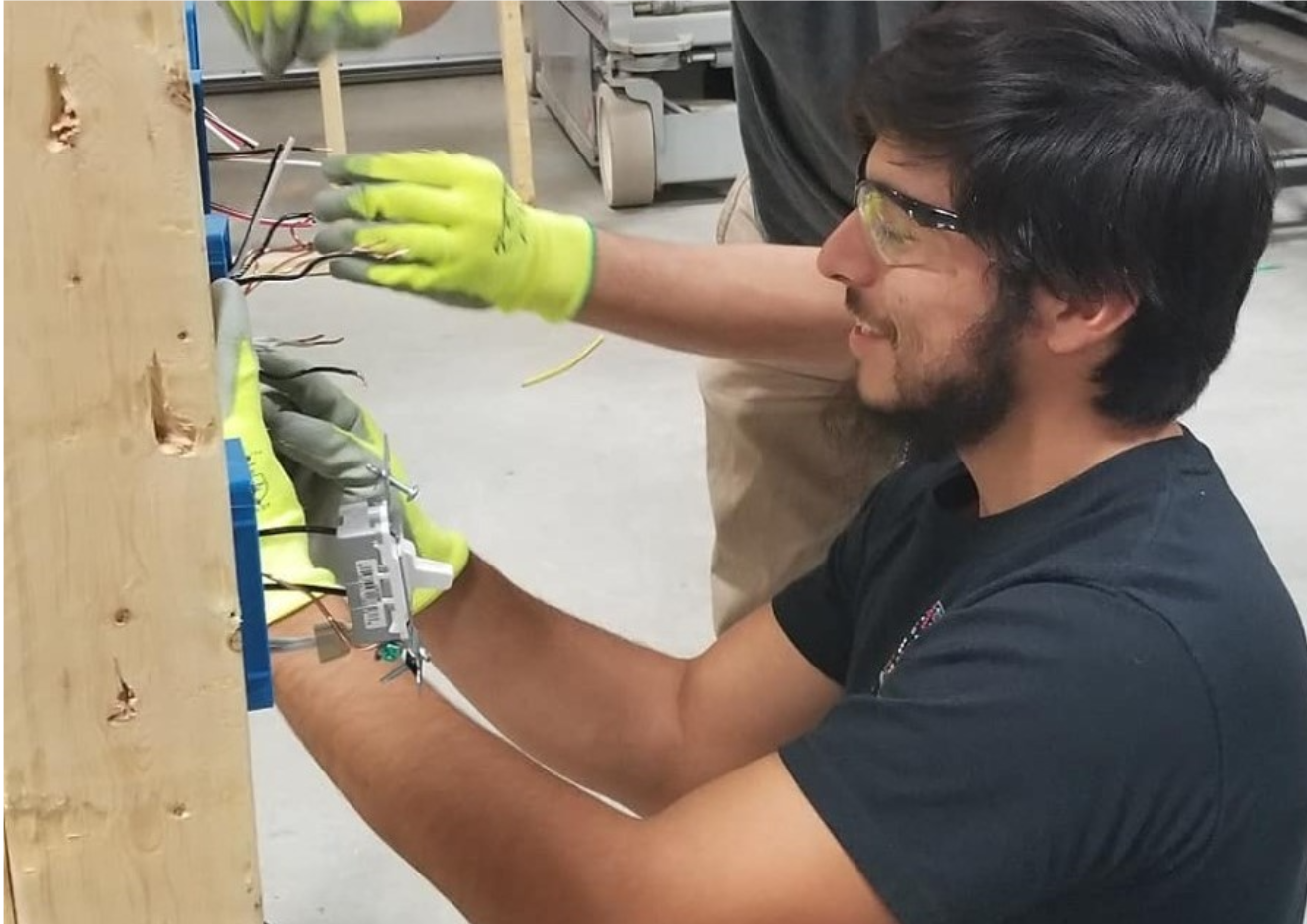 "I signed up for Lone Stars pre-apprenticeship program without any electrical background. The instructors vast experience and knowledge taught me the basic skills and daily routine of an electrical apprentice. After I completed the week long training I am strongly considering joining the AETA electrical apprenticeship."
Francisco Velez